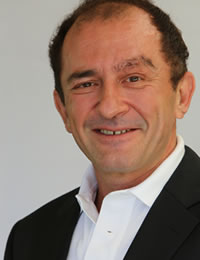 Nick Tokovic
President & CEO,
Seamineral.com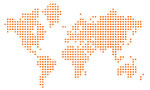 My journey in sea minerals started in 1999 after a life changing event that led to my meeting Gerry Amena – be it by chance, or by providence, it is the reason I am who I am today.  It is the reason I am here today!
 
Repeated phone calls between us soon led to a firm friendship that quickly turned into a partnership that lasted through to 2010 when Gerry passed away.
For over a decade we spoke daily, visited frequently and slowly worked towards gaining wider acceptance for sea minerals as a food source for mankind, and subsequently, as an agricultural nutrient.
But things didn't start out this way.  It was decades earlier that Gerry first started working with sea minerals as an agricultural nutrient.  After having great success with his crops Gerry started thinking that if it's good for plants then it has to be good for him as well…  Gerry didn't think twice about taking sea minerals for himself.  Today many thousands of people the world over start their day on sea minerals.  
One day in early 2006 while relaxing at my home in Queensland, Australia I received a call from Charles Walters, who I soon found out was another great advocate of the natural earth.  Charles Walters, the founder of Acres USA, wanted to publish an article on us & our product.  Charles published his article (Health From The Ocean Deep) and it wasn't long before he put us on our heads.  Enquiries and orders for our agricultural sea minerals started flooding in.
I always wanted to meet Charles and thank him in person for what he did for us, but circumstances never allowed this and I was deeply saddened upon hearing of Charles's passing in January 2009.
Sadly, a year later and almost to the day, my life changed when my good friend business partner and collaborator Gerry Amena passed away.
To me Gerry was not just a business partner but my greatest friend on this earth, and his passing left a huge void in my life that was not easily filled.  What followed was a period of loss and bewilderment, but it was soon replaced with a determination to fulfill our dream and promote ocean water based nutrients, not only as an alternative to chemical based nutrients, but rather as the way forward!
To this day I am still a little puzzled as to how I landed in this place I find myself now, but after the people I have met, the places I've been, and more importantly the results I have seen, I am dedicated and only more determined to the further promotion of sea minerals as the way forward in agriculture. 
Join us today & prepare for your best season ever!