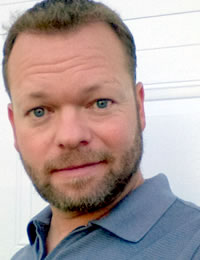 Jay Onishenko
Canada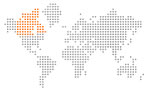 Jay has been part of our Sea Mineral team since 2007 when he tripped over us while on an extensive search for the ultimate mineral supplement.
Jay's thirst for knowledge in the Natural Health field began in his teens where he was introduced to the wonders of Homeopathy.
It didn't take long for him to realize that Mother Nature really does have all the answers, and that it is simply up to us to find and utilize these solutions.
Combining his passion for Natural Health with his critical eye, it became easier and easier to find the flaws in our modern Health Care Delivery System and in the way in which we grow our foods.
For a society that appears to be concerned with healthy living and disease prevention, it just doesn't make sense that we are growing crops that are malnourishing and poisoning our population at large.
With minerals being at the foundation of plant/soil health in conjunction with the absolute requirement for optimum balance in order to grow robust, nutritious, health giving foods, it was an easy fit for Jay to join our GroPal family.
Jay has been working extensively in many different aspects of agriculture, growing his knowledge base on new farmer/gardener/Mennonite/agronomist/cash cropper/greenhouse/rancher. Every experience gained will only help the next in line.
If I can simply help growers minimize or eliminate the use of    chemicals and synthetic fertilizers than I feel I am doing my part in reversing this trend towards producing junk food in our fields.    GroPal isn't a band aid solution to modern agricultural problems, but rather a huge part of the proper solution which is to get our fields back to where we can be proud of the food that we are growing in order to nourish the brains and bodies of our loved  ones.